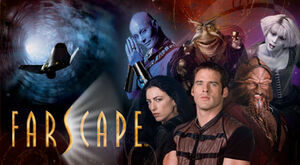 Looma
is a slang term used to reference female breasts, typically used in pairs ("
loomas
"). The term generally refers to breasts of humanoid females.
The term was first used in the TV series Farscape.
Loomas carries approximately the same meaning and emotional connotation as the American slang term, "hooters."