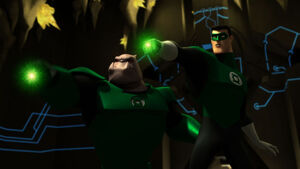 Nartz is a profanity which refers to the act of sexual intercourse. It is often used to denote disdain or as an intensifier.
It was liberally used by Kilowog throughout Green Lantern: The Animated Series.
Nartz carries roughly the same meaning and emotional connotations as the American slang, "fuck ."
As with "fuck," nartz can be almost all parts of a sentence simultaneously.