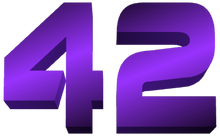 Swut (alternately swutting) is a profanity which appears to refer to the act of sexual intercourse. It is also often used to denote disdain or as an intensifier.
It was first used in the BBC Radio Series, "The Hitchhiker's Guide To the Galaxy, Secondary Phase, " as part of the Guide entry on Belgium.
Swut carries roughly the same meaning and emotional connotations as the American slang, "fuck ."