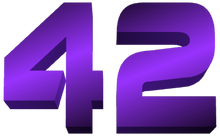 Turlingdrome is a profanity with no direct analog in American English slang. It appears to be a noun referring to something particularly stupid. It is typically used an insult in conjunction with the word "stupid," as in, "You stupid turlingdromes!"
It was first used in the BBC Radio series, "The Hitchhiker's Guide To the Galaxy, Primary Phase, " as part of Prostetnic Vogon Jeltz's poem.
Turlingdrome appears to carry a meaning and emotional connotation approximating the American slang, "shithead."